Of course, you can do it with Indiefy music distribution!
Basic users can upload a maximum amount of 3 release per month or 5 tracks per release.
Whether you have a Basic or a PRO account, you just need to follow these quick steps:
1. Click on New Release
2. Select Album / EP as Release Type
3. Continue adding your tracks' information and metadata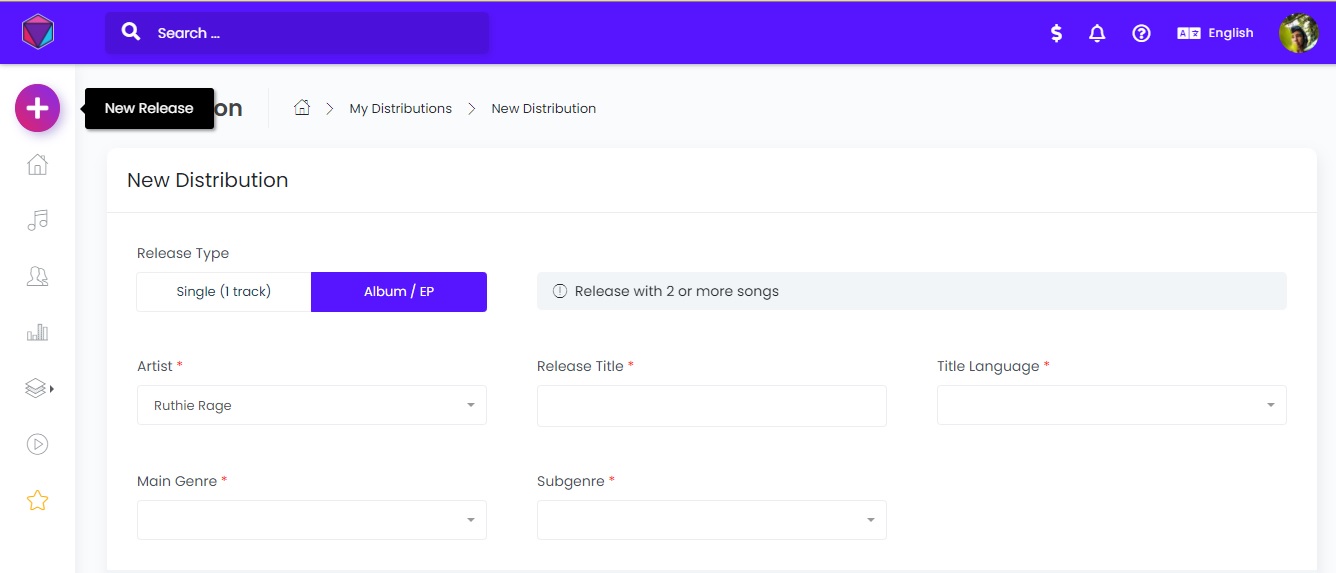 Once you're done, click on submit and it will be sent for review to our distribution department.
Remember that it can take from 3 - 5 business days for your release to be reviewed.