Once you submit your music, our distribution team listens to it and verifies the metadata of your release. This is part of the review process which also includes copyright scanners and quality checks on the audio.


We want to pay the proper attention to every artist so your release can be in review from 3 to 5 business days. After this period, the status of the release will change. If everything is ok with your release, the status will change from In Review to Approved. If for any reason your release does not follow our guidelines, the status can be changed to reopened or rejected.


Once your release is approved, you only need to wait for the release date for the status to change to Published.
It takes at least 7 days from the creation of the release to the release date using Indiefy PRO and 21 days using Indiefy Basic. If your release is reopened, you might be able to make some adjustments so it can become approved but not if it gets Rejected.

Once the release has release date, is imposible to modified it.

You can check your release status on your distributions profile: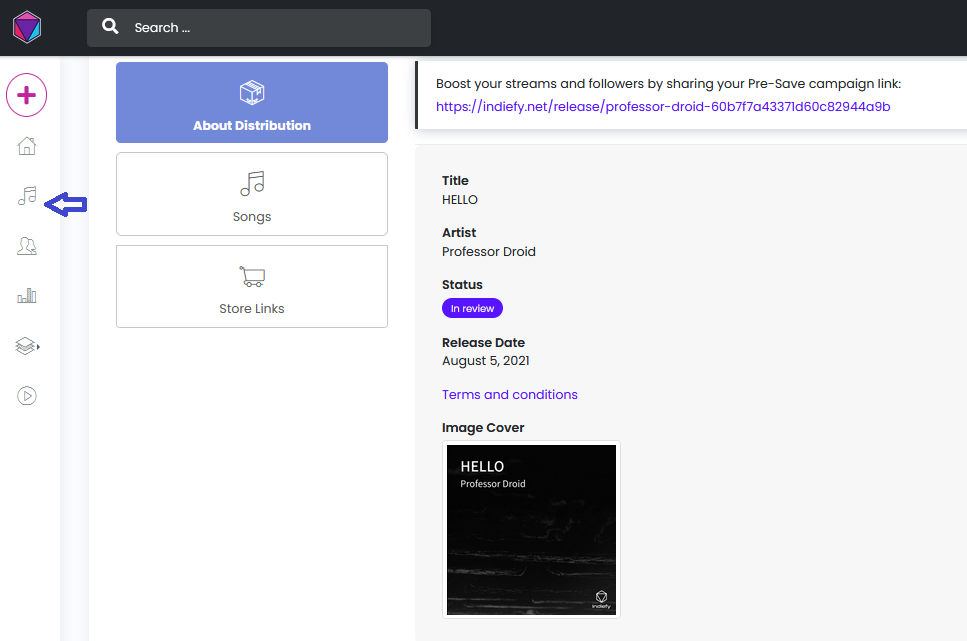 From this point on, it is the stores' responsibility to publish your music on time. By default, the stores will publish it at 12:00 AM CT of your chosen release date. However, it can sometimes happen that there are delays within certain stores since they also have a lot of music to publish.
In general, the farther ahead you schedule the release (let's say 4 weeks instead of 2), the higher the chances that your release will be live on all stores at 12:00 AM CT.
Good to know: Large record labels out there also schedule their release at least 4 weeks in advance so that all involved parties have enough time to get everything ready.
Check Indiefy's different release statuses here.