Once you have created your artist profile and logged in, you can reach your dashboard by clicking on the purple "Dashboard" button at the top right side of the website.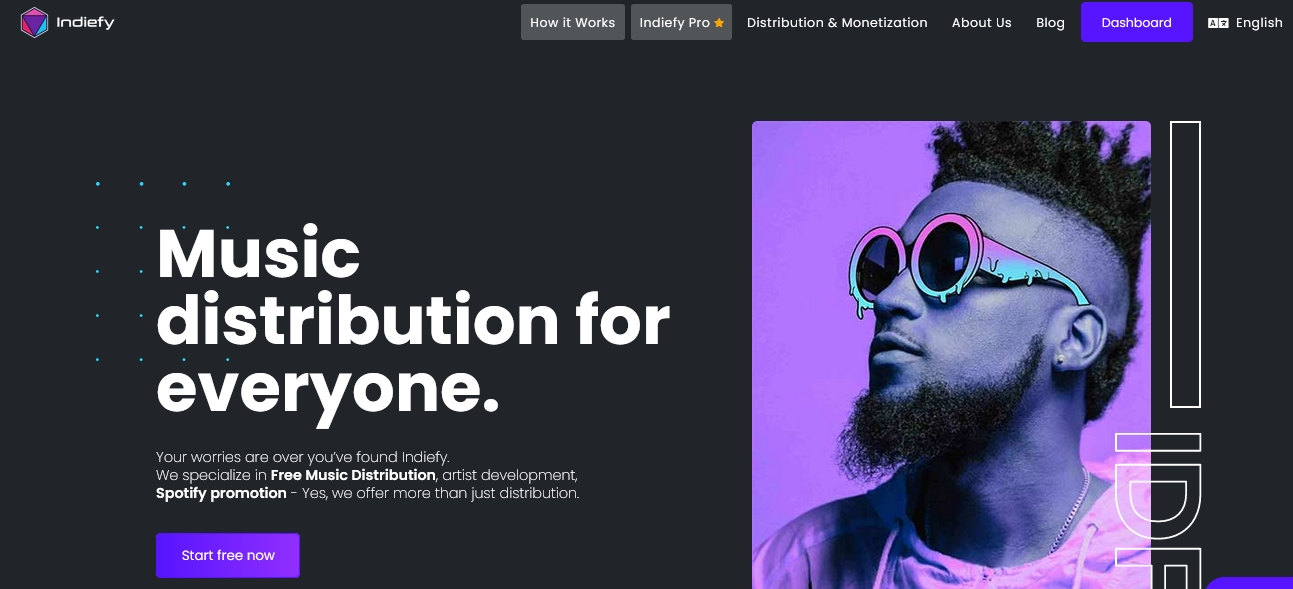 When you reach your dashboard, you will see the yellow button "New Release" to the right or the "+" at the top of the sidebar/menu. This is where you create your release filling an easy form for your audio files and the metadata in less than 5 minutes.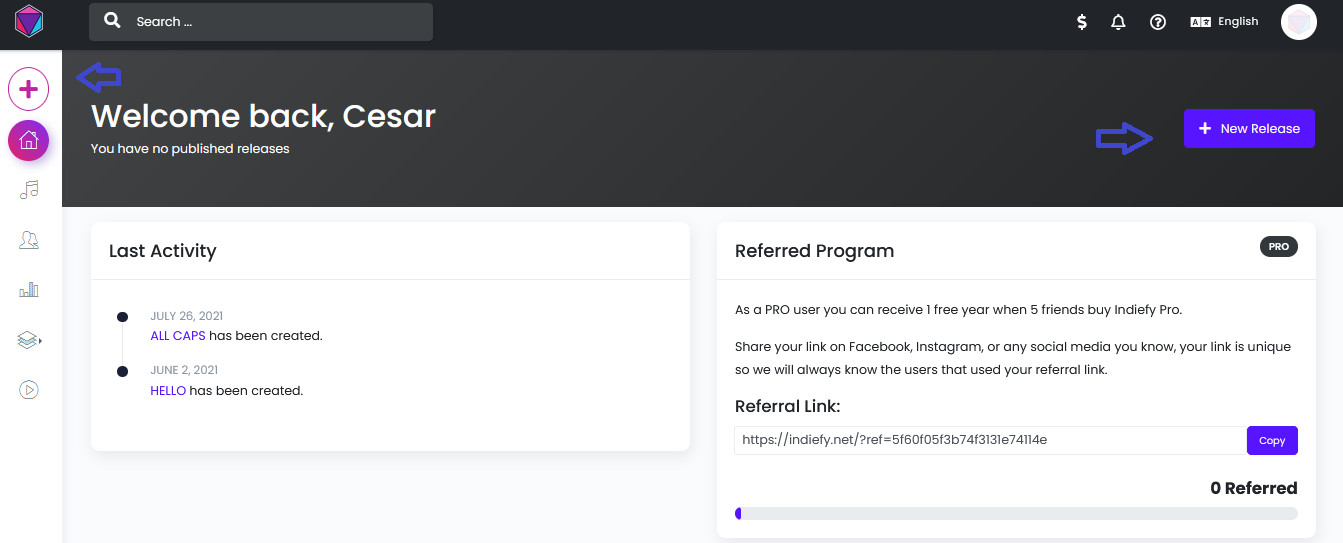 Choose the artist for your release, release title, title language, genre, sub-genre and release date (you can also specify if it has been published before)




Upload the audio for your track(s) and the corresponding metadata for each such as track title, genre, featuring artists and contributors



Add the cover art for your release. You can upload your own file or use our cover editor.


Store selector: The platforms you can send your music to will vary depending on the kind of account you use (Basic or PRO).


You will get an overview of your release to submit it. You can also add here the copyright holder that will appear


It is easy to get your music published online with Indiefy music distribution!