The Indiefy Basic service is a free digital music distribution service that covers the most basic needs of artists, allowing you to upload Spotify music and the most relevant stores.
To find out which stores we distribute your music to, click here.
If you have more needs as an artist at Indiefy, and a Basic subscription just doesn't cut it, you can opt to purchase (or upgrade to) a PRO plan. All you could ever need for your career to take off in one place, with all the support you can get!
Indiefy PRO costs US$9.99 per month.
It includes the following features and services:
YouTube and SoundCloud Content ID


Youtube Content ID activation

Unlimited artists under one account

Unlimited releases

Store selector + exclusive stores

Fast Delivery (7 days PRO vs 21 days Basic)

$50 USD minimum to withdraw your royalties

Cover Editor PRO

Metadata Edit at no cost

FB Audio Library

Live Chat service and exceptional client support service

Indiefy.ME personalized webpage


YouTube OAC
Indiefy PRO offers just the right amount of extra service you need to take your project to the next level. To upgrade your account, click here!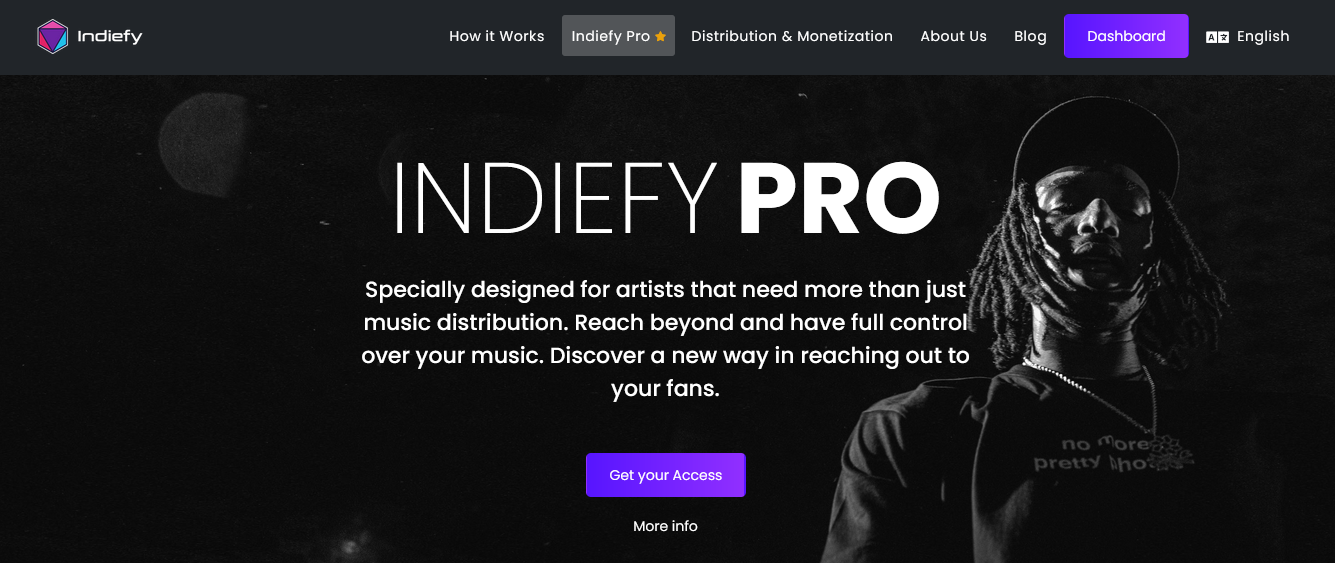 Already a PRO member but not satisfied? You can cancel your Indiefy PRO subscription at any time here!