Spotify Pre-Save is a new feature that allows your fans to subscribe and save your release date in order to remind them once it goes live when you release music on Spotify. This feature is included in the Indiefy PRO account.
You can find this tool in your artist dashboard following the next steps:

1. Go to your distributions profile.
2. Select your release.
3. Click on the link above the release details.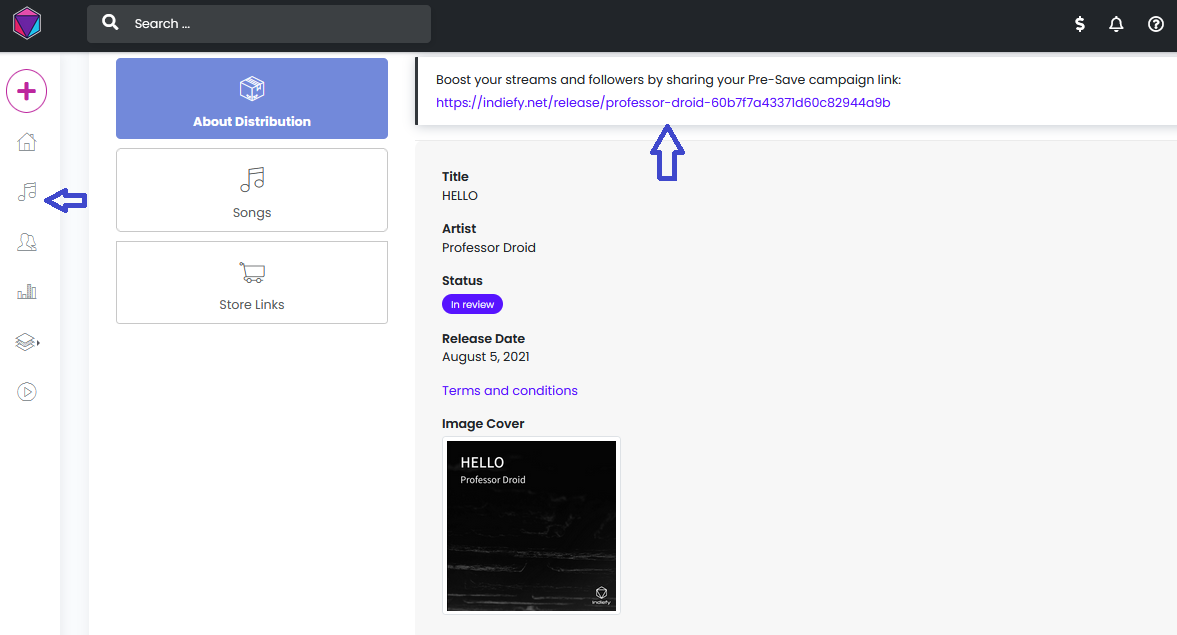 This is an amazing way to spike your release and make it more visible to Spotify users. Once the release is live, all that saved the release date will listen to it, allowing the Spotify algorithm to work and recommend your release to more listeners.


EXAMPLE