If you need to delete your release from digital music stores, follow these simple steps:
Go to the dashboard of your Indiefy artist profile

Go to my distributions

Click on the release you want to delete.

Click on the button "Request Takedown"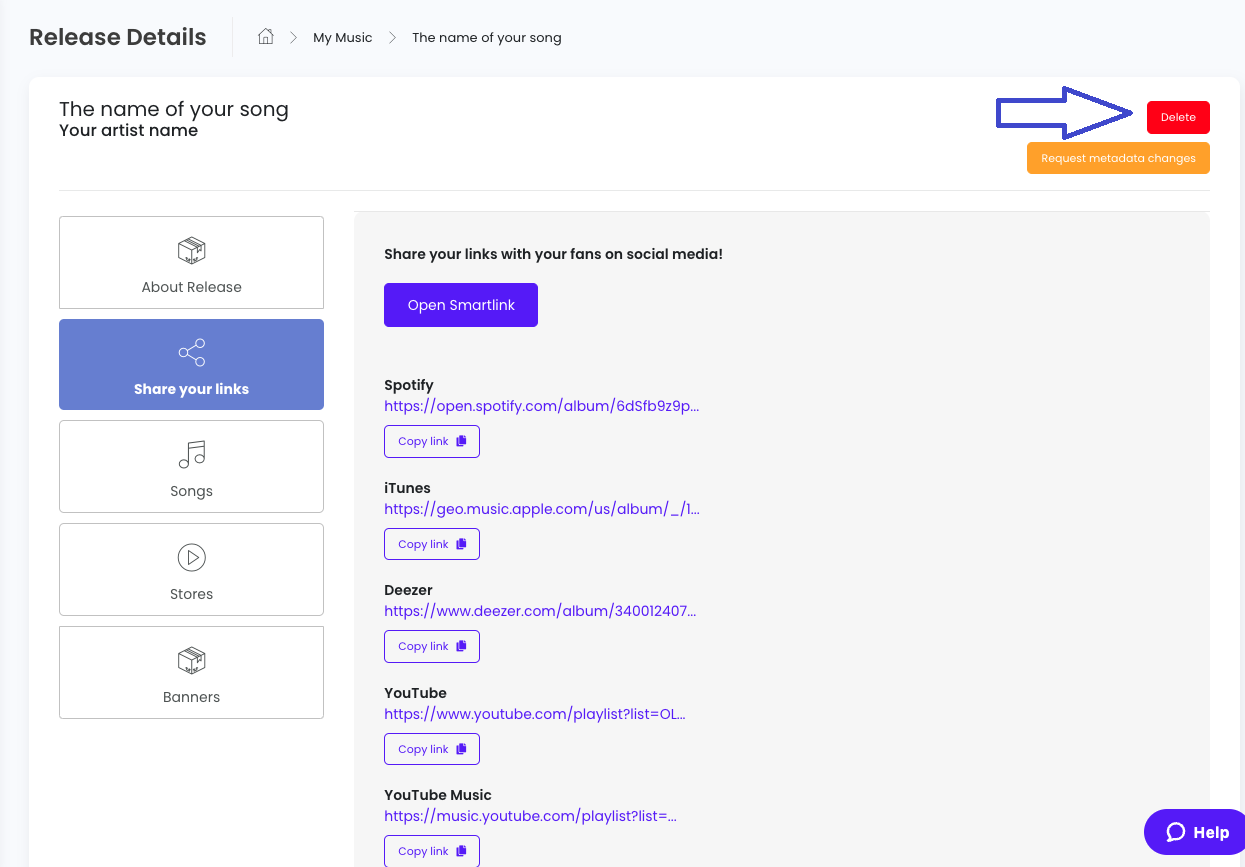 Please note that the release must remain published on the platform for a certain amount of time before it can be taken down, this depends on the type of account you posses.
For Basic accounts, it must be at least 6 months; for PRO accounts it must be 30 days before you can request its removal.

Once you have requested the removal of your releases and the request has been processed, the status of the release will change to "Unpublished". However, please be aware that it may take up to 21 days for the music to be completely removed from all digital music stores.
If for any reason the release in question hasn't been removed after the 21 days, please fill out this article.