When your music is distributed to social media platforms such as Meta's (Facebook & Instagram) and TikTok, in order to search for your release, sometimes you may not find it.
This doesn't mean that your release wasn't published, in some cases, due to the nature of the title of your release it may be hard to locate as the search bar gives you all the possible coincidences.
This sometimes is triggered for the usage of special characters on the title as well as using a short title and/or the name of the artist being comprised of a few letters, this obscure the visibility of your content.
If you encounter a situation like this, we recommend using this method to search for specific releases:
Go to the search bar to type in the code (it may be located differently depending which social media platform you're using)
Once in the search bar, you need to type the word "isrc:" followed by the ISRC code of your release
After typing "isrc:" add the ISRC code in the search bar, remember that it must be all together. Here's an example on how you need to type in the code as well as an image: "isrc:QZDFP2098120"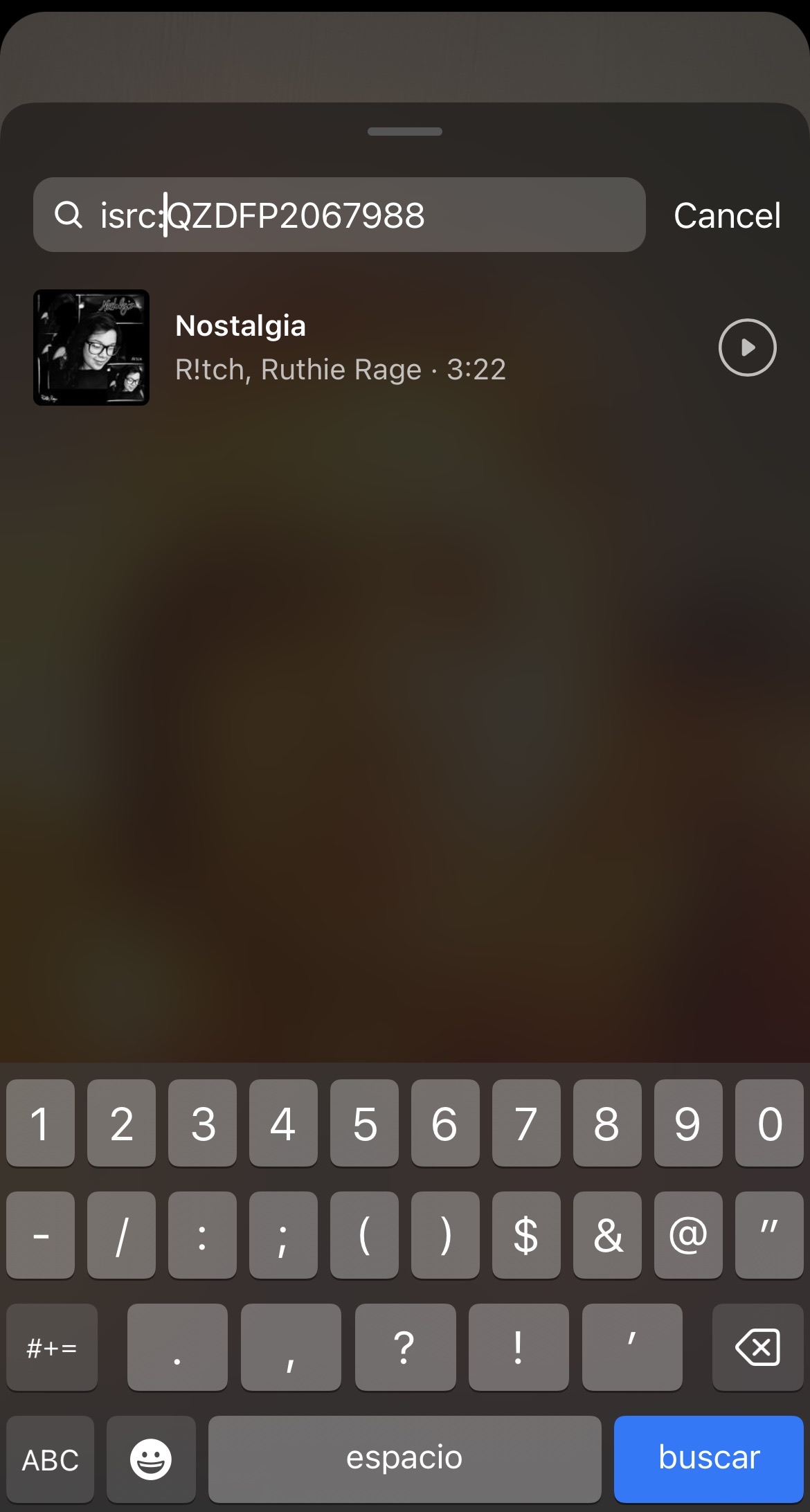 We remind you that this option will only locate individual tracks, as the ISRC code is unique for each song, if you're trying to locate an album or an EP, it won't be possible since the ISRC code are added to each track and not the album or EP, so you'll have to search for each individual song.